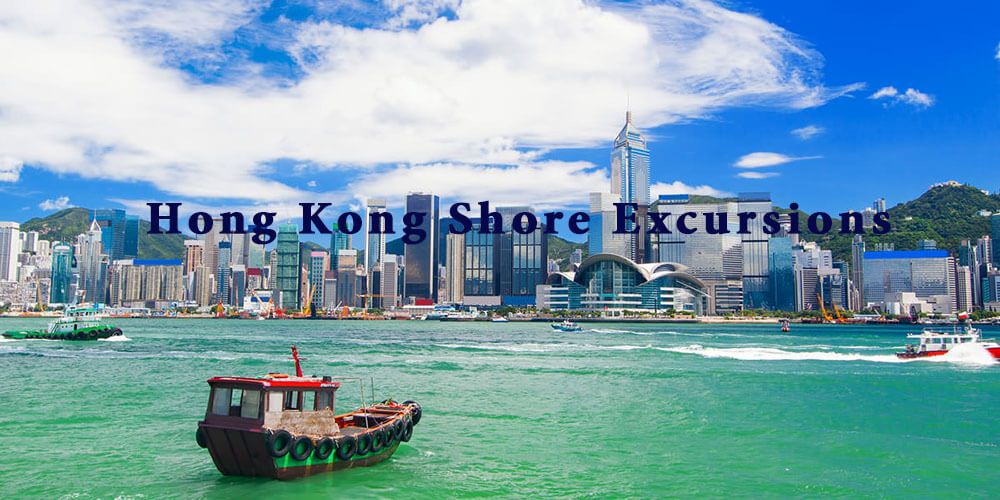 Hong Kong Shore Excursions | Hong Kong Tours from Cruise Ports
Situated on the east side of China next to the famous river Shenzhen, Hong Kong shore excursions bring you to 262 large as well as small islands. Hong Kong was the colony of the British in 100 years and was returned to China in 1997, Nowadays, Hong Kong is one of the most advanced and largest economies in the world. Not only highlights in the economic, but Hong Kong is also the crossroads of East-West cultural background. Therefore, this creates a colorful Hong Kong becoming one of the most renowned tourist destination in Asia. Hong Kong welcomes visitors with a splendid skyline and a sensory feast. Thanks to 70% of landscapes are mountains and natural parks, Hong Kong is a beautiful destination with a peaceful atmosphere. There are the myriad of attractions to see in Hong Kong shore excursions:
Victoria Peak Tram

Street Markets: 

Ladies' Market, stunning Fa Yuen Street, and Temple Street Night Market

Man Mo Temple

Hong Kong Times Square

Ten Thousand Buddhas Monastery
China Shore Excursions offers many options for Hong Kong tours and day trips from cruise port. Have a look at our ready-made Hong Kong day trip itineraries, if you do not find any suitable Hong Kong sightseeing tours and day trips, please contact us and ready for a fascinating Hong Kong Shore Excursions that exclusively for you.
---
Hong Kong Weather | Best Time to Visit Hong Kong Shore Excursions
Surrounded by the South China Sea on all sides except its northern boundary, Hong Kong has 1,106 square kilometers is the land and 1,649 square kilometers is water of the total area. This country has a humid subtropical climate, popular weather in East Asia which is influenced by monsoon as well as the characteristic of southern China. China Shore Excursions always desire to bring the best for the tourists with plenty of Hong Kong tours from cruise port in the ideal time for the unforgettable travel experience. Actually, the best time to visit Hong Kong is from October to early December providing the most pleasant weather of the year. Because after distinguishing the difference between each season, you can easily find the answer.
Hong Kong Weather in the Summer
Summer begins from June to August. During the summer, Hong Kong weather is hottest in July (30 Celsius degrees on average) and wettest (129.1 mm on average) month of the year. Therefore, in this period, Hong Kong island is quite hot and humid with the highest temperature that has ever recorded is 39°C in 2017. Coming to Hong Kong in the summer, tourists will feel hot and a bit uncomfortable when going out.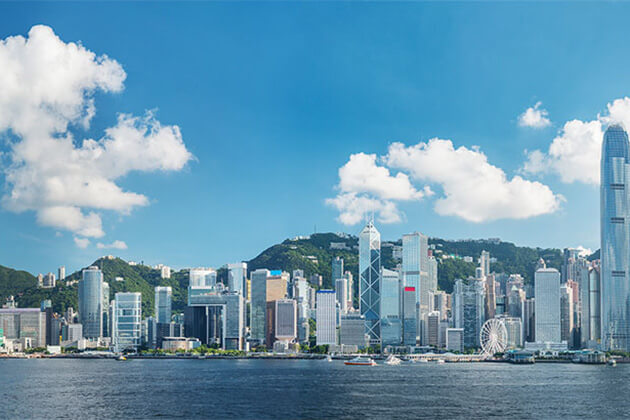 We cannot deny that summer is the best time for outdoor excursions with a lot of activities on the beaches, or hiking, camping in the forest, but we have to prepare well to prevent us from the threat of the occasional disasters as thunderstorms, typhoons, or even flooding. Thus, we do not highly recommend cruise tours in Hong Kong in the summer. However, if you still want to visit Hong Kong in this time, please check the weather forecast every day and bring useful things with you.
Spring in Hong Kong Weather
March is the windiest month of the year with 17km/h is the average speed. Spring is so difficult to predict how it will be. It can be a warmly sunny day. It can welcome you with the bright shine in the morning and just five minutes later the grey cloud is going to cover the sky and warn a heavy rain. The only thing you can do to know about what the weather likes is just to look out the window. Moreover, it can be a litter bit cool in the evenings. Spring is cloudy with only 100-hour sunshine each month on average, and it's always covered with fog and rainfall. Nevertheless, Spring is an essential time for the locals celebrate their traditional festivals as Tam Kung, Chueng Chau Bun. You can visit Hong Kong in the spring and explore their significant traditional festivals.
Hong Kong Weather in the Winter | Note for Hong Kong Cruise Tours
Winter starts from Mid-December to February. The coldest month is January which has the average temperature is 17 degrees Celsius – not really cold. The lowest degree has ever measured in Hong Kong is – 6.0°C in Tai Mo Shan on 24 January 2016. This season in Hong Kong, snow has never happened, frost can occur once or twice a year. Hong Kong weather in this season is cloudy with litter rain which makes more enjoyable for tourist to enjoy Hong Kong sightseeing tours with going shopping experience. However, with some people, this is a perfect time to sleep instead of wearing sweaters and going for a walk.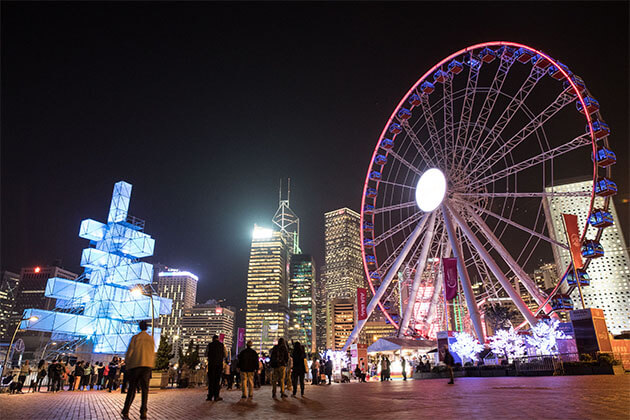 Autumn in Hong Kong Shore Excursions
Starting from September to Mid-December, autumn is the most predictable season of the year. Humidity is low, temperatures are warm and the sky is bright blue with slight wind blows through your skin. No disaster, no heavy rain, no changeable weather, no hot weather makes you feel sticky and no cold weather makes you feel sleepy. With the average temperatures only from 19°C to 28°C, this is such an ideal season for tourists to visit this beautiful country and to do various outdoor activities. It does have rains but the rainfall is very light and only a few rainy days, especially toward the end of the year. In the nice weather, just wearing T-shirts and shorts then go out to hang with your beloved friends and ready to chill!