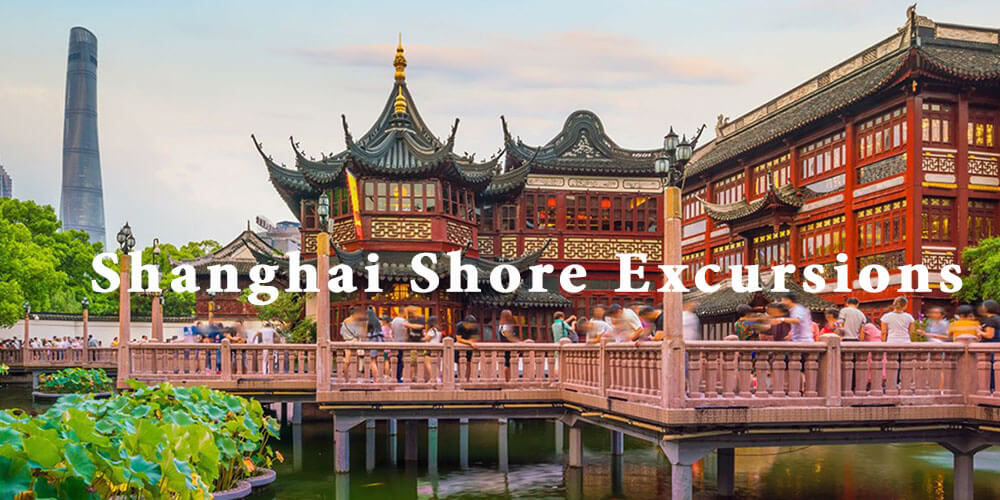 Best Shanghai Shore Excursions, Tours & Day Trips from Shanghai Cruise Port
Shanghai is the largest city in China in terms of population and the largest metropolitan city in the world. Originally from a quiet fishing village, Shanghai was the most essential city in China in the early 20th century. Nowadays, it becomes the center of popular culture, political intrigue, and gatherings of intellectuals in the ROC period. This city was once the 3rd largest financial center in the world, ranking only after New York City and London. Moreover, the bustling lifestyle comes from the largest commercial center of the Far East in the late 19th century and early 20th century. Then, Shanghai tours from cruise port present the myriad of attractions to visit around the city and areas nearby.
The Bund

 – a must-visiting place running along the bank of Huangpujiang River

The Jade Buddha Temple

Longhua Temple & Pagoda

 – home to hundreds of golden Buddha statues

Oriental Pearl Tower

– the symbol of Shanghai

Yu Garden

– with idyllic pavilions, decorative stones, miniature mountain ranges, and the beautiful landscape.
China Shore Excursions offer the best Shanghai shore excursions for cruise ship passengers who stop at the Shanghai cruise terminal in China. Have a look at our recommended itineraries for some inspirations.
If you have not found the right Shanghai day trip, please feel free to contact us without any obligation. Our enthusiastic experts will help you tailor-made a unique Shanghai tours from cruise ship that exclusively for you.
Shanghai Shore Excursions