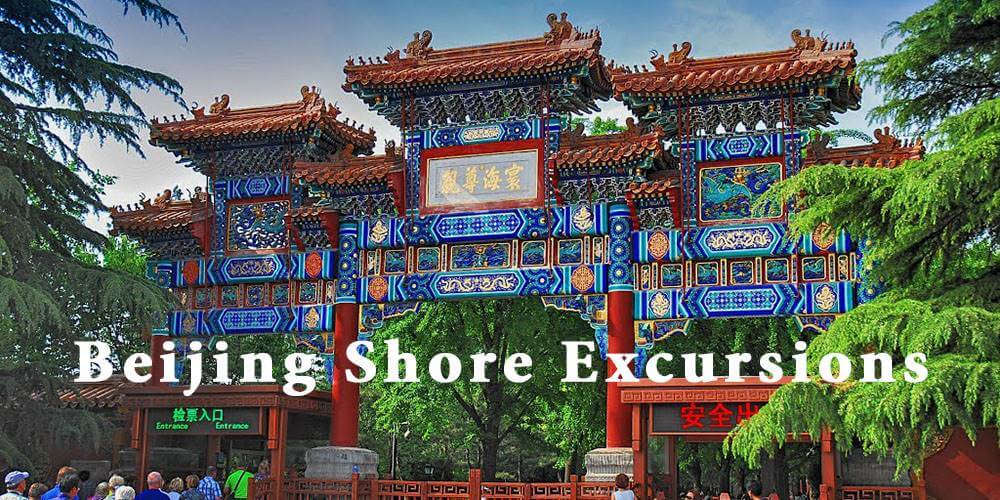 Beijing Shore Excursions, Tours & Day Trips from Tianjin Cruise Port
Beijing – the capital of China is the second-largest city in population and it's considered as the center of politics, culture, and education in China. Expect incredible things when make a decision to hop on Beijing tours from Tianjin port.
Hiding a plenty of mysteries inside antique structures and landmarks with enriched thousand-year culture, the heart of China is also on the top of best cities to visit in the world. Thus, Beijing shore excursions can be extremely exciting with hundreds of highlighted attractions to see and things to experience.
Imperial Palace & Forbidden City

 – Residence of the Royal family in the feudal period

The Chinese Great Wall

– A Historic Wonder recognized by UNESCO

Tiananmen Square

 – the biggest inner-city square in the world

Temple of Heaven

famous with combination between the beauty of Summer Palace & man-made lake Beijing National Stadium
China Shore Excursions is offering the best Beijing tours from cruise port for cruise ship passengers docking at Tianjin port. You can browse our available Beijing tours from Tianjin port for some inspirations or contact us to tailor-made your unique Beijing shore excursions that is exclusive for you.
---
Ultimate Things to Do in Beijing, China
Beijing, a more-than-800-year capital of China, is home to some of the finest remnant of China's imperial past and it is a lively evidence as a China culture hub. If you are interest in this city of Beijing with its glorious past mixing with the modern era prestige. Our China Shore Excursions team have traveled to every corner of Beijing and unlocked the best things to do and see in this city. Hereunder is our experience.
Climb on the Great Wall and Enjoy Its Breathtaking Night View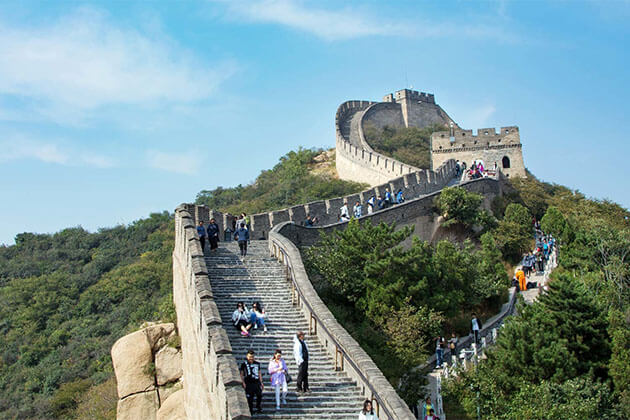 The Great Wall of China, a global wonder, extends 4,000 miles with some Great Wall sections around Beijing to choose form, they are both restored sections and rugged sections. You could enjoy a walking tour at Mutianyu and take a challenge on hiking on the wild walls of either Jinshanling or Jiankou. Otherwise, you can take your tour excursions in Beijing to Simatai to appreciate the splendid night views of the Great Wall.
Explore the Forbidden City
It could say that the Forbidden city is the well-preserved imperial palace in China and also is the largest ancient palatial structure in the world. Travel with our experienced guide to avoid the crowds and he/ she will let you explore the hidden treasures of the palace, history and Chinese culture behind as well.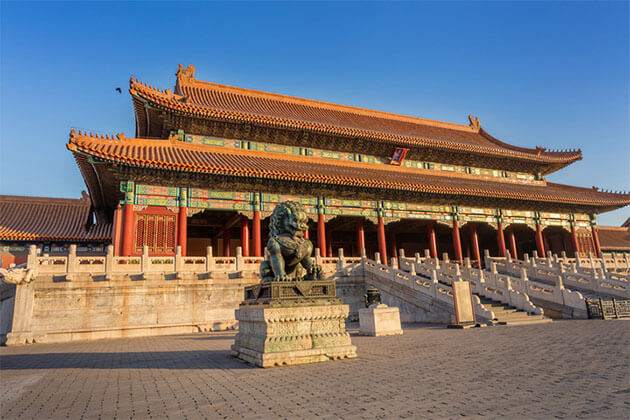 Discover the Temple of Heaven
Temple of Heaven, the royal altar of the Ming and Qing emperor, is seen as the most holy of Beijing's imperial temples. The temple has been seen as a masterpiece of architecture and landscape design. Moreover, you can find it a wonderful place to wander around and see the locals in their morning activities including Tai Chi Lesson, playing chess, chilling in their music and dance.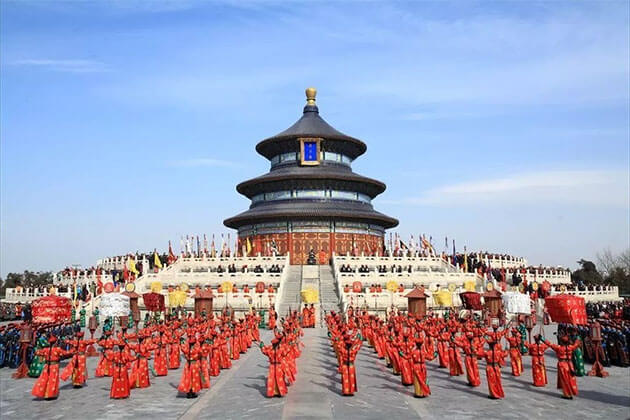 Get to Know Tian'anmen Square
Tian'anmen Square, a must-see place in Beijing, is the largest renowned square in the world for the capacity of a million people like Times in New York or Red Square in Moscow. Share your Beijing shore Excursions with us and our experienced guide, which is a chance for you to get more information about the architecture and history of this largest square.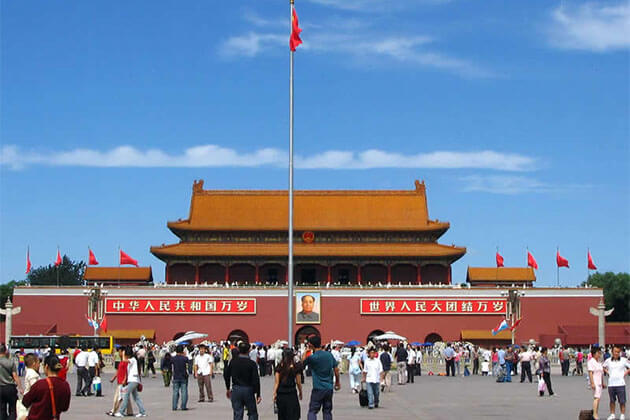 Experience a Rickshaw Ride Through the Hutongs
Beijing attractions tourists with the mazes of narrow alleyways linking with the old single-story behind. These hutongs in Beijing give us a wonderful glimpse into the past of Beijing. Hop on a rickshaw through the Hutongs and visiting a local family living in a traditional quadrangle dwelling is an authentic way to discover the traditional life of Beijing. You can stroll along the hutong to see every corner of Beijing, see it closer and feel it the wonderful.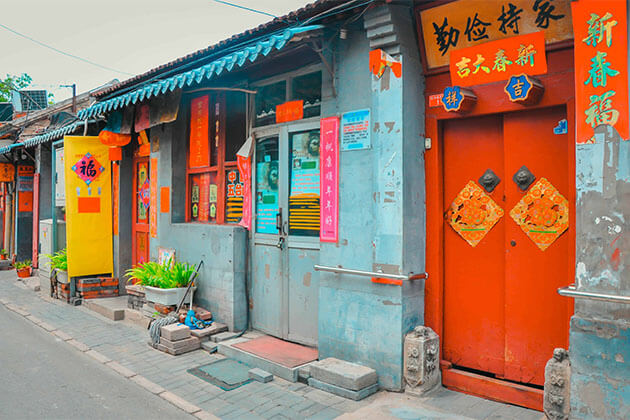 Feast on Beijing Roast Duck
There are two things you must try in Beijing, the first one is eating Beijing Roast Duck and witness the Great Wall". Beijing roast duck is the epitome of Beijing cuisine with the mostly prized for the thin, crispy skin with dish serving mostly the sky and little meat. Your Beijing shore excursion will not complete without an authentic Beijing roast duck dinner in China.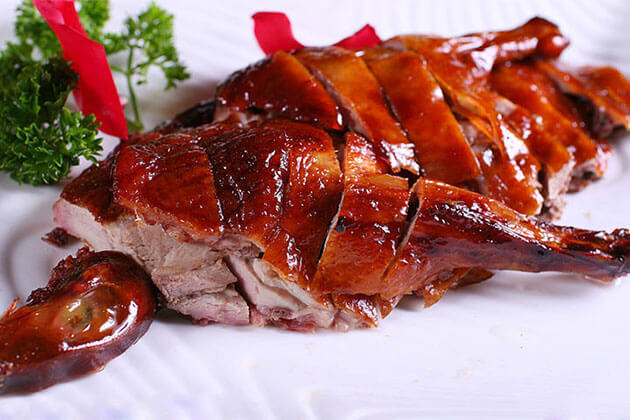 Stroll in the Summer Palace
Summer Palace can be seen as the best-preserved imperial garden in the world and be the largest one in China nowadays. This charming artificial landscape was first created hundred years ago and it represents for the traditional Chinese garden as well. Tourist can enjoy sightseeing at the Summer Palace by taking a dragon boat on Kunming Lake.
Enjoy a Kung Fu Show
Whenever recommend China, people always remind Kung Fu as a typical feature of China, and watching a Kung Fu Show in the China excursion is an exciting way to spend a night, and we suggest Legend of Kung Fu Show as the best one.
Visit the Ming Tombs
The tombs of Ming are the imperial cemetery region where 13 emperors of the Ming Dynasty were buried. The tombs have been stayed in the list of UNESCO as a World Cultural Heritage Site. Have an insight into imperial Ming Dynasty life, including seeing stone thrones, huge human and animal sculptures, and other evidence of Chinese culture and traditions when visiting the Ming Tombs.