Do you know that China is famous not only for the Great Wall but also for "The Great Firewall" (internet censorship). There are a lot of tourists calling this the nightmare and they feel like the "outside world" when traveling to China. If you are planning a trip in this amazing country, you should put it into considerations on how to keep in touch and stay online by cell phones properly during your China day trips from cruise port. Therefore, the good preparation on how to use the phone in advance is the saving tool for you. Have a glance at the following tips.
Can Tourists Use Their Cell Phone in China?
You can use your phone in China if your carrier doesn't lock handset. Even if your phone is locked, you can call your carrier and then ask them for unlocking it. There stand three carriers in China, they are China Mobile, China Telecom, and China Unicom. They use TD-SCDMA, WCDMA, and CDMA2000 networks, respectively. You can buy SIM card in China from the carrier according to the network mode of your phone.
Kindly Note: The international roaming charge can be high; it's advised to use a local SIM card.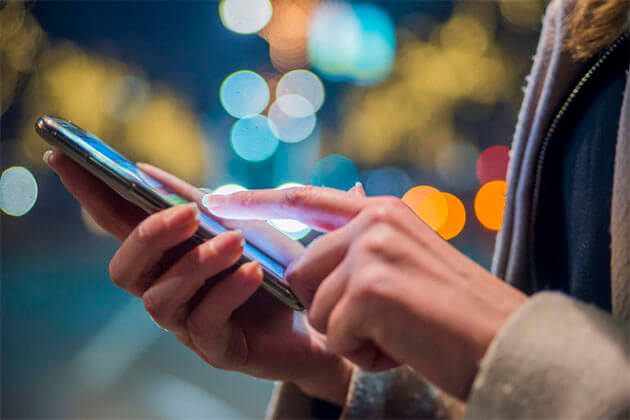 Can Tourists buy a Cell Phone in China?
Of course! yes, you can. You can buy either a contract-free cell phone in stores or large-scale emporia. If your trip lasts in a long time in China, you can even consider buying a cell phone with a contract from GSM carriers, which will provide you with a favorable rate plan.
Can I use the phone I bought to make calls directly?
It depends on what kind of your cell phone. A phone with a contract can make a call directly. Then a SIM card is consisted and you can use it directly. But if you have a contract-free phone, it's necessary to purchase a SIM card and then insert it into your phone. Confirm with your provider if your SIM card support international calls before making international calls.
Where to Buy a SIM Card in China?
You can buy a SIM card at a service counter of any one of the three GSM carriers in China. A new card user is usually required to deposit a certain amount of money in their account, say CNY 50 – 100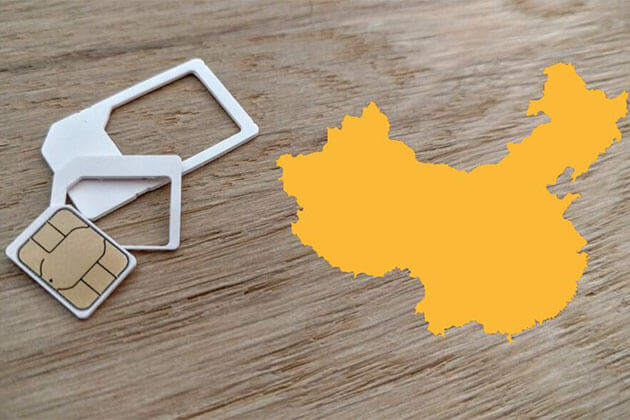 SIM Card Bought in Beijing still Work in Xi'an?
All SIM cards in China can be used nationwide, and there stands no domestic roaming charge if your card support 3G network.
If Running out of Money, How to Recharge Cell Phone in China?
If your phone running out of money, you can go to the service center of the carrier for recharging. Also, you can buy a top-up card costing CNY30, CNY50, or CNY100.
Can We Have Telephone Bill?
Yes. Go to the service center of your carrier and ask them for printed out. Or, you can call the service number of the carrier for an e-bill which will be sent to your phone.
If SIM card Has Trouble, to Whom Will Turn for Help?
The service number of your SIM card supplier is useful in this case, some of them is:
China Mobile: 10086 (24 hours service)
China Unicom: 10010 (24 hours service)
China Telecom: 10000 (24 hours service)
Both of these services can use English, thus you can ask any question related with your phone as well as your SIM card.
What are the Rates of Calls?
The charge of your call varies, which all depend on the different SIM cards.
It is basically CNY0.2 per minutes for voice service, CNY 0.1 for each piece of text, and CNY 0.0003/KB for data. Also, there are special packages, such as a data package of CNY 30 for 300MB, a text package of CNY15 for 300 pieces of text, and a voice package of CNY 58 for 260 minutes of voice.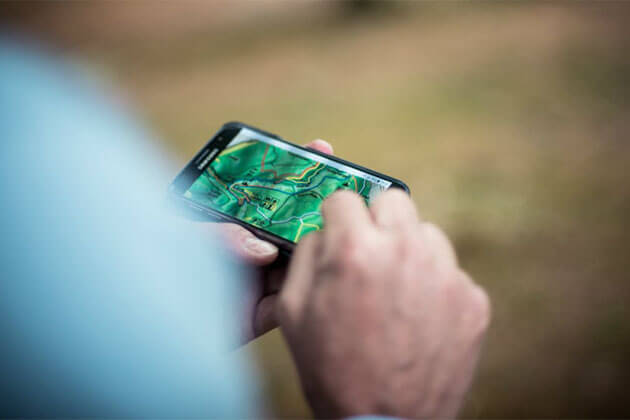 Is Making an International Call Directly Possible?
No, it might impossible. However, you can contact your supplier to activate the service.
What's about the Rate of International Call?
The charge is up to your destination. It is highly recommended to consult your carrier. You can also buy an IP card to make international calls, which are easier and cheaper. The card is available at stores and newsstands in China.
Are Telephone Booths still Used popularly in China?
No. There are rarely telephone booths in China. Only some train stations or airports have paid telephone.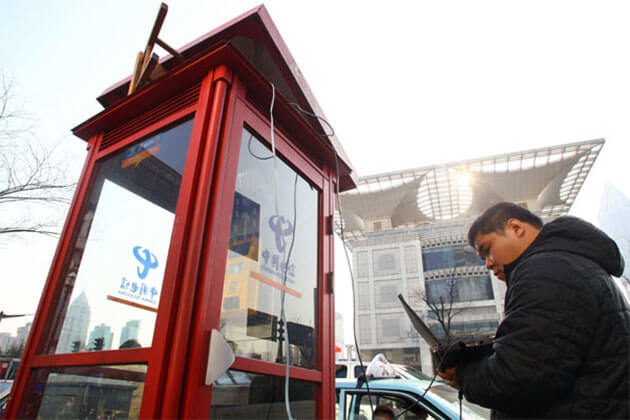 How to Use the Phone Booths?
Some of them has to be paid with a telephone card and the rest accepts coins. Remember that the public telephones at railway stations in Beijing only accept Beijing transportation cards, and the Xi'an paid telephone at the airport can be paid with coins.
Phone Call in the Hotel
It varies according to the regulation of the hotel. Some deluxe hotels provide free domestic phone call service, but the international calls are charged according to the rate of the carrier. Besides, the extra service fee may be charged. You can refer the reception of your hotel for detailed information.
Notice: Do not use the cell phone in small hotels, because some of these hotels might ask for quite a high charge.