When it comes to shopping for souvenirs, China is a perfect destination for tourists to open their wallets and bring home amazing gifts. There are plenty of cultural items, designer goods, and even cheap bargains. So here is our brief list of the best things to buy when you're on a vacation to China. We will take you through the most popular destinations like Beijing, Shanghai, Xi'an, Chengdu, or Hangzhou to get a look into what these cities have to offer.
Chinese Souvenirs in Beijing
Beijing Dough Figurines Souvenir
Beijing has a quite unique traditional souvenir called dough figurines. They are mini statues made of glutinous rice flour and wheat, shaped into the figures of traditional characters. Not only a gift for children on special occasions, but it is also a product of high artistic value. Beijing dough figurines were first made about a thousand years ago, but only until the 16th century do they receive widespread attention. You can find them easily if you travel to China during the time of the Spring Festival.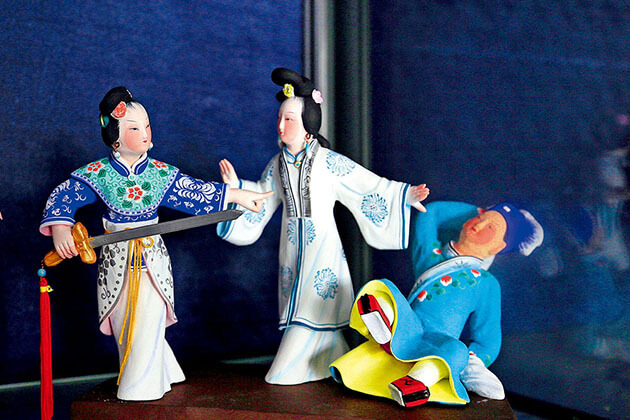 Tuye – Lord Rabbit Figurines of Beijing
There is a local legend that in the past, Beijing was saved from a plague thanks to the help of Lord Rabbit – the maker of medicine that was sent from the moon. After that, the locals started making clay rabbit figurines in every Mid-Autumn Festival to express their gratitude. Lord Rabbit figurine is a very common souvenir in Beijing but not that easy to find elsewhere. They are the perfect gifts for friends and family members after an amazing China tour package because they represent happiness and luck.
Beijing Palace Lanterns
Lanterns have been popular items in China since the distant past. There are many types of lanterns with different purposes, and the Beijing palace lantern is one of the most significant. Appeared first in the Ming Dynasty in the 14th century, they were special lanterns used only in the imperial palace. Beijing palace lanterns later became more popular and people started using them in their own houses. The lanterns have an overall shape of a hexagonal prism, with six sides made of painted silk or glass panes. They are also adorned with pretty little decorations. Because Beijing palace lanterns are high-quality handmade souvenirs, they can be quite costly, with prices vary from $60 to $700. They are also quite big compared to other types of souvenirs so it can be difficult to bring them home. However, they are certainly one of the most unique gifts in China and will bring you luck and ward off evil spirits, according to traditional belief.
Best Things to Buy in Shanghai
Shanghai Sweets And Confectioneries
Candy making is quite popular in Shanghai with ranges of pretty sweet shops that fill the streets. There you can find many types of delicious confectionery like quality chocolate, handmade truffles, and almond cookies as you travel through the city. Also, make sure not to miss the chance to get the White Rabbit candy. It is a famous type of candy that is made from butter, milk, and sugar with the outer layer made of edible rice paper. This gift is perfect to give to friends that have a sweet tooth. Shanghai sweets and confectioneries are easy to bring back home as they fit well in your suitcase. The best place to get them is in Xiaochengguang Snacks Shop, Danchang Candy Shop, and Harbin Food Factory.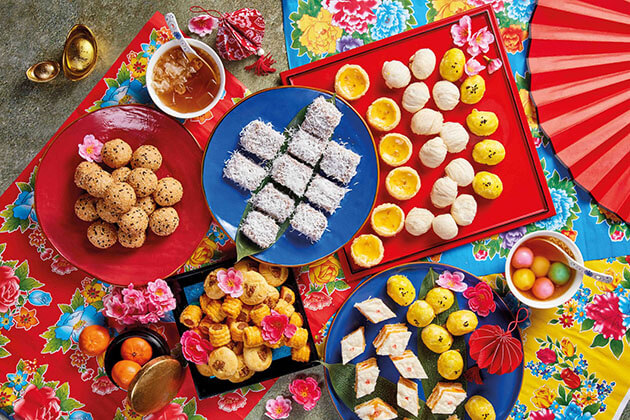 Jewelries and Decorations Made of Pearls
Shanghai's most iconic symbol that is often featured in Shanghai tours – the Pearl Tower, is an example of how popular this product is in the city. Shanghai is famous for being the best place to shop for beautiful pearls with a plethora of options, all at a reasonable price. The best souvenir that you can choose for yourself or your loved one is a shiny pearl necklace and a matching pair of earrings. It is a very meaningful gift in Chinese culture, a symbol of perfection, enlightenment, beauty, and purity. When used as a wedding gift, it will bring the couple with a wish of a happy marriage. To shop for the best pearl jewelry, check out Hongqiao International Pearl City, APAC Yinyang Market or Amylin's Pearls – Nanjing Xi Lu
Best of China Souvenir in Xi'an
Replicas Souvenirs of Qin Terracotta Warriors and Horses
Most travelers who visit Xi'an would most likely to take a tour to the Emperor Qinshihuang's Mausoleum Site to witness the thousands-year-old Terracotta Army. As they are not available to bring home as souvenirs, there are many replicas for you to purchase. The mini models of the Terracotta Army are made exactly to the real figures in the Emperor Qinshihuang's Mausoleum Site and are one of the most popular souvenirs here. This gift is a perfect representative of Chinese culture and art value.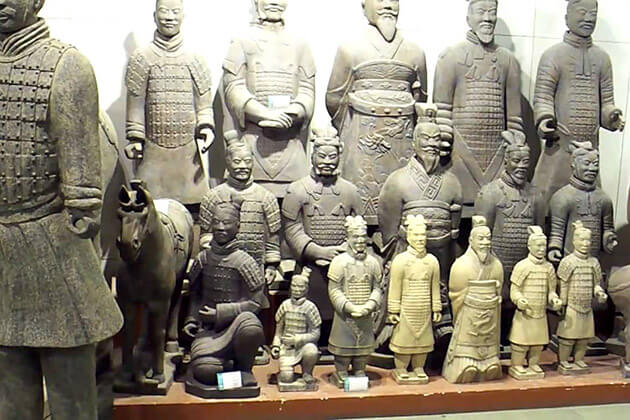 Gifts Made of Tang Dynasty Tri-colored Pottery
One of the most famous products of the Tang Dynasty, tri-colored pottery has always been a lively symbol of a prosperous period in China's history. With sophisticated techniques since the ancient past, the potters were able to create beautiful figures with bright colors of yellow, green and blue. Xi'an is the hometown of the Tang Dynasty Pottery and the best place to get them. Other than the pottery figures of traditional characters or animals, you can also find household items and utensils, such as bowls, plates, kettles, bottles, etc.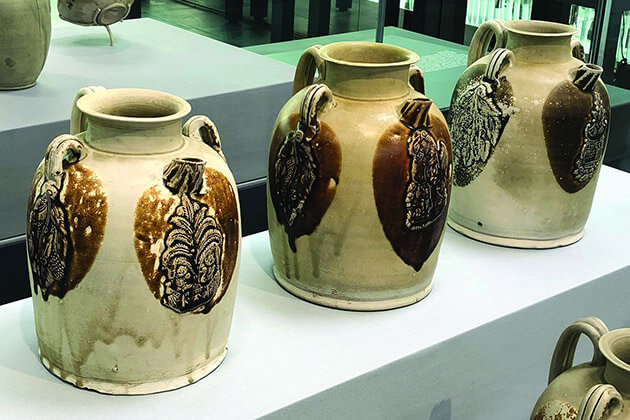 Chinese Souvenirs in Chengdu
Giant Panda Souvenirs
Everybody loves Chinese giant pandas! And lucky for tourists, there are plenty of giant panda souvenirs for you to bring home after a trip to Chengdu. You can choose from small gifts like key chains, postcards or T-shirts to a big stuffed toy, all the shape of the cute and chubby pandas. They are one of the most popular souvenirs in Chengdu and the most recommended gifts for children. You simply cannot go wrong with giant panda souvenirs.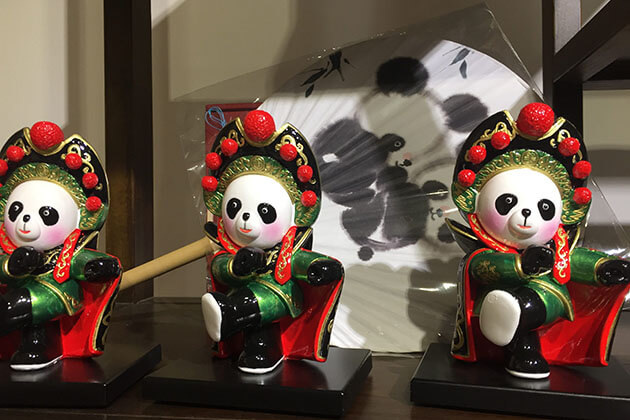 Best things to Buy in Hangzhou
Chinese Tea
Tea is a requisite souvenir not only for travelers visiting Hangzhou but also for tourists all over China. However, Hangzhou is one of the best destinations to shop for this aromatic ingredient as they have the famous Longjin and Dragonwell. Chrysanthemum flower tea is also a great souvenir option. These types of tea are sold most in Hefang street and at the China National Tea Museum at Longjing Road. Vacuum packed tea is perfect for preserving the tea's quality and putting in luggage.